National Science Day is celebrated on February 28 every year Sir CV Raman discovering the 'Raman Effect' – the discovery that won him the Nobel Prize. And there's no better way to mark the day than by, well, learning.
The Apple App Store has a whole collection of AR (augmented reality) and non-AR apps for children to learn from. Most of these apps harness the power to AR to help us visualise things that would be otherwise impossible, or impractical, to see.
Here are 9 apps, both AR and non-AR, for you and your kids to learn something new, the fun way.
Galileo: AR Physic‪s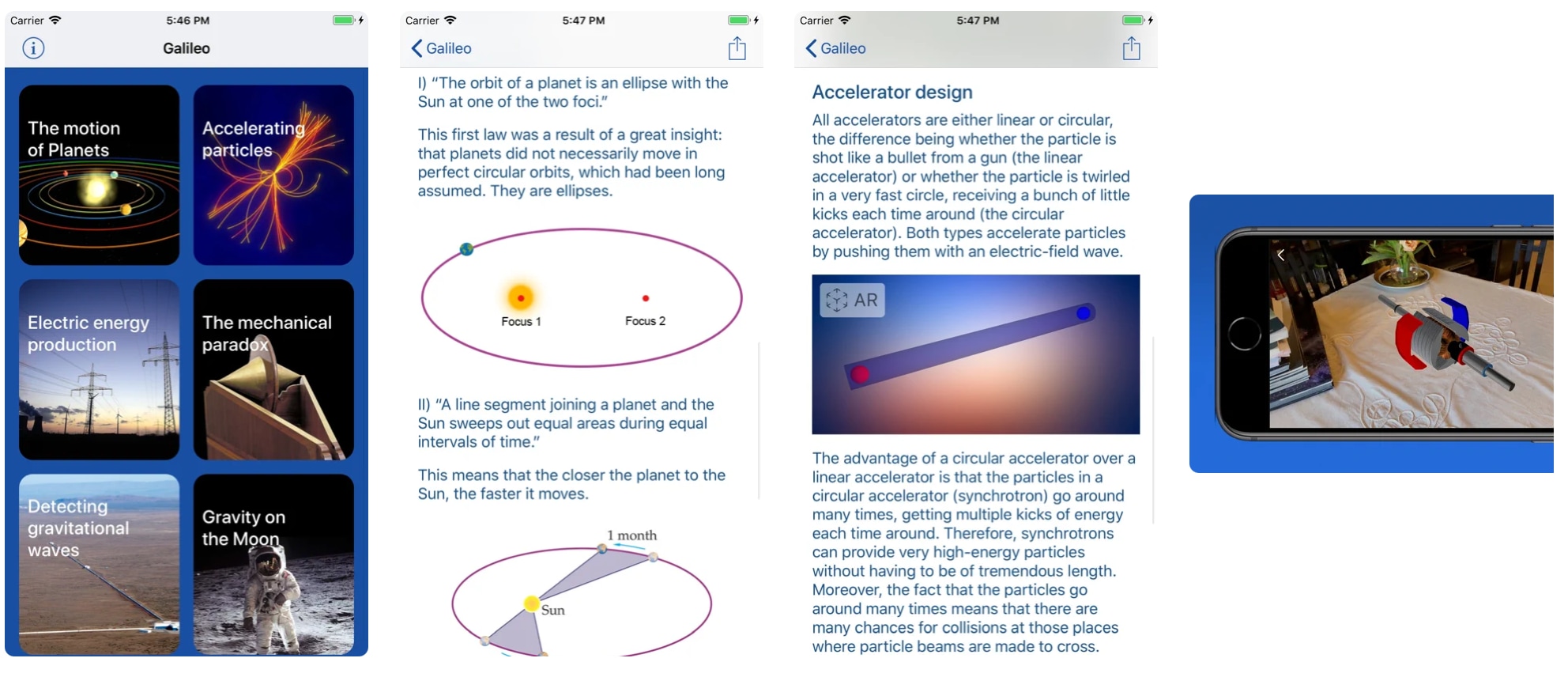 Galileo will help students get a better understanding of physics with Augmented Reality. They can place experiments and animated 3D models on a table and explore them by moving around. Contents are presented in small articles, written with a simple language. The articles cover various topics from mechanics to nuclear physics and include images, animations, 3D models and sometimes a little equation.
Big Bang A‪R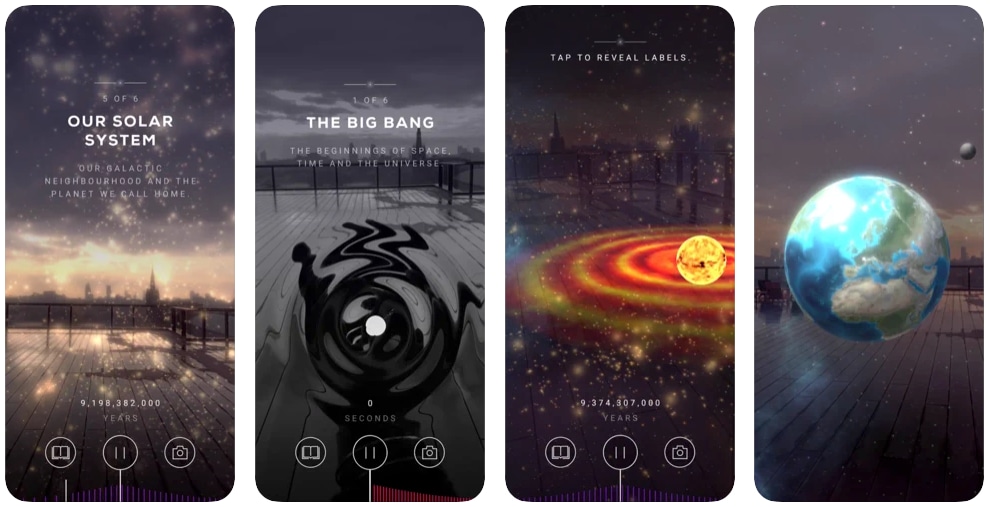 You can join Tilda Swinton and CERN scientists on an interactive journey through the birth and evolution of the universe – in mixed reality.
Go back in time 13.8 billion years and discover how space, time and the visible universe came to be. See the universe form in the palm of your hand. Witness the formation of the very first stars, our solar system, and the planet we call home. Immerse yourself in the primordial mystery of the early universe in space and watch events unfold around you, in your own physical environment.
ScienceA‪R‬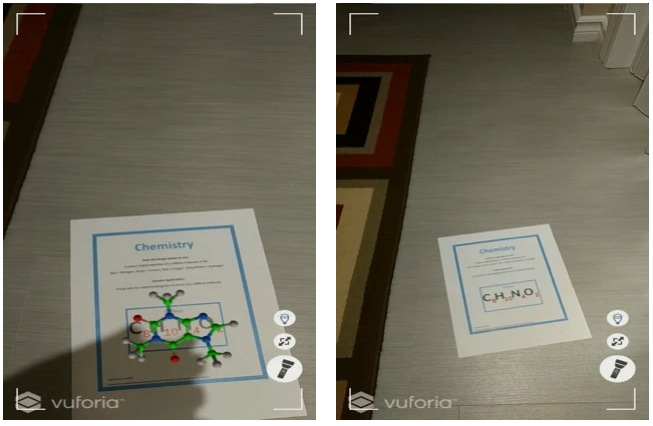 ScienceAR is a tool to engage students in science. It is adaptive and can be scaled to any device with a camera, e.g. phone, tablet, desktop or laptop. By creating a real-world experience effect, it turns lessons into memorable and fun interactive sessions.
Froggipedia 

Froggipedia, an engaging, interactive, powerful constructive learning Apple AR which helps explore and discover the unique life cycle and intricate anatomical details of a frog. It is a sterling example of how AR technology has moved leaps and bounds. The app provides an immersive and engaging experience which elaborates on each phase of the life cycle of a little amphibian called the frog.
Brainapse 

Brainapse is an informative learning app which helps in exploring the anatomy, structure and functions of the human skull and brain using AR, explains the evolution of the human brain and its working.
Plantale

Plantale is an app which takes you on a journey of a plant's life. You can observe the growth stages of a plant from a simple seed and discover how the plant reproduces to form this seed and learn all about the anatomy and morphology of all plant parts with a lot of ease and precision with AR.
iTunes ‪U

iTunes U provides everything an instructor needs to bring the classroom together on iPad — build lessons with apps and your own materials, collect and grade assignments, start class discussions, or talk to students to answer questions and provide feedback.
The app also allows anyone with an iPhone, iPad or iPod touch to learn from a large collection of free education content in public courses from leading schools, universities, museums and cultural institutions.
KS1 Science for Kids – Tappit‪y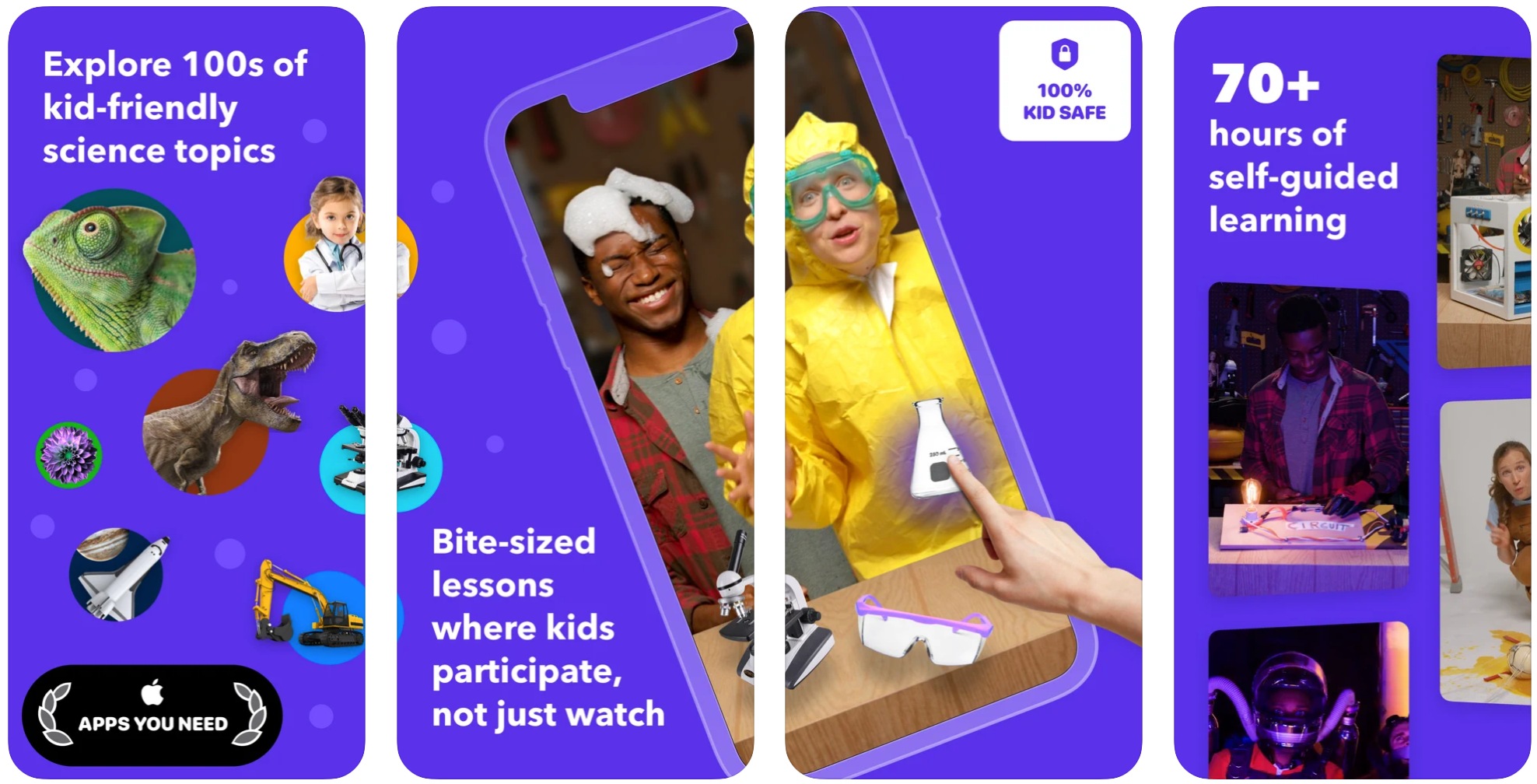 Peak your curiosity with Haley, Tappity's science expert. Developed by educators and storytellers, Tappity offers fun interactive lessons on more than 100 science topics, more than 200 science lessons, activities and stories in a curriculum designed for kids between ages 4-10.
Earth School – Science Game‪s‬

How did the universe begin? How was life born on earth? Where did water on earth come from? Welcome to Earth School.
Earth School is a good way to teach kids about how the universe began in a fun and effective way with 14 different mini games.