HM Courts & Tribunals Service appears to be reducing the number of emergency courts in operation as venue-hire contracts come to an end.
Preston North End Football Club will no longer be used as a Nightingale court from next week, while one courtroom at the University of Bolton Stadium will shut. The Northern venues currently provide four extra courtrooms for criminal hearings, including jury trials. Meanwhile, makeshift courts in Birmingham, Hull, Lancaster, Middlesbrough and Stafford closed at the end of last month.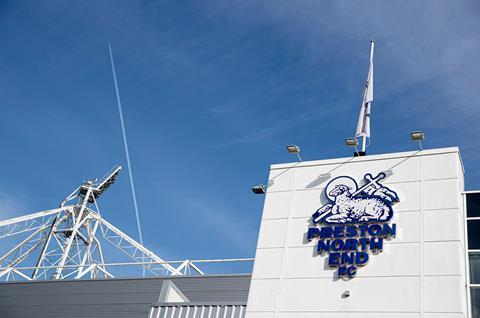 HMCTS said the number and location of Nightingale courts will change over the next few weeks as it reaches the end of venue-hire contracts. 'All of our Nightingale courts are set up on a temporary basis to provide additional courtroom capacity and meet local operational needs. We will consider replacement venues in locations where an operational need remains,' it said.
As more venues begin to reopen, hotels with conference rooms are being targeted for jury trials. Chester Town Hall, which handled criminal cases during the pandemic, has now been replaced by Crowne Plaza Chester, a four-star hotel with over 10,000 square feet of event space. Mercure Maidstone – a hotel in Kent with conference and meeting rooms – has also opened two non-custodial crown courtrooms for jury trials.
In addition, the government has also promised that a 'super-court' will open in Loughborough in September to hear complex cases involving several defendants such as gang-related crime and sex-trafficking cases.